Do you want to throw the best backyard bash this 4th of July? Are you itching to use one of our custom outdoor kitchens in Orlando for your next soiree? If you're ready to throw the party to remember, we've got you covered. From boozy red, white, and blue drinks, spectacular table settings, and delicious blue-blooded American food, your Independence Day party will be the quintessential patriotic party this year.
Red, White, & Booze
Nothing will get your party started quicker than some fire-crackin' beverages. Of course, water and food should be supplied when offering these beverages, you don't want the party to get too out of hand. Having a fridge in custom outdoor kitchens in Orlando makes it easy to serve up beverages while visiting with your guests.
Be the host with the most this year and offer to call people an Uber when it's time for them to go home, it's a nice gesture and a great way to empty out the house when you're ready for everyone to hit the road.
We know that by now you've had some time with our Orlando custom kitchens, so we aren't about to tell you what to make for your party on your grill. But, if you are running out of ideas or want to try something new, here's a few suggestions that we think will rock your guest's socks off:
Saucy Pork Chops – We love hamburgers just as much as the next person, but we hope you consider getting messy with these Kansas City-Style Pork Chops. Grill up some pork chops and slather them with this sweet and peppery special barbecue sauce.
Campfire Baked Beans – If you've heard it once you've heard it a million times-it's not bbq without the beans. These beans have bacon, so we know you'll love them! This is the perfect sidekick to whatever you decide to serve at your barbecue in Florida.
Upgrade Your 4th of July Decor
Sure burgers and booze are great, but what else are your guests going to remember? Aside from late-night fireworks, we like to make sure that our custom outdoor kitchens in Orlando always look the part. Consider these party decorations and favors for your Independence Day fun: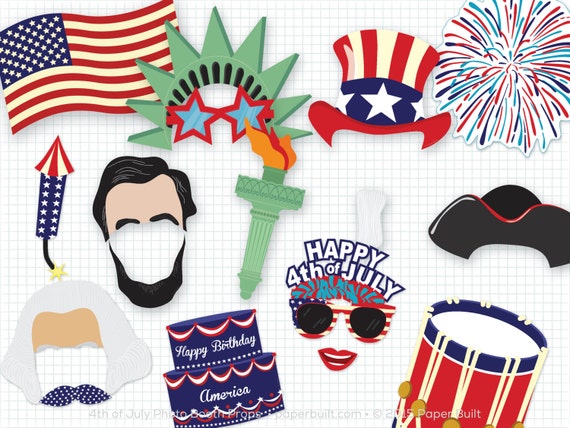 Photo Booth Props – Want everyone to talk about your party? Set up a 4th of July photo booth with props and make your very own hashtags for when people post their photos on their social media. #fourthofjulyfestivities anyone?
Starry Night Decorations – Put the stars on the ground for this simple yet stunning decor idea. Using a star-shaped stencil, gently dust flour over the area to create a star-spangled banner leading to your Orlando outdoor kitchens.
Festive Party Favors – Party favors that double as decor? Yes, please. Simply add your favorite fun-size fireworks (firecrackers, sparklers, poppers) into a jar filled with red, white, and blue confetti, top it with a miniature American Flag and voila, you've got a cool party favor and decoration that you can set on top of your custom outdoor kitchens in Orlando.
We hope these ideas will get you in the mood to celebrate your love for the good old United States of America. If you still need help selecting from our collection of custom outdoor kitchens in Orlando be sure to visit our showroom in Windermere, FL. One of expertly trained staff will be more than happy to help you create the custom outdoor kitchen of your dreams.
The Rubiks solver calculates the rotations to solve the unsolvable cube.